Project Partners
Nine partners from five European Union Member States have joined forces under the auspices of the VIOBOND project to establish a new, unique bio-based resin plant in Latvia.
The coordinator of the cross-sectoral project VIOBOND is the Latvijas Finieris Group – a world leader in research, development, and production of high-value-added birch plywood products. Together with eight partners, the project combines knowledge and experience in lignin, wood processing, energy, engineering and other fields of scientific research and industrial production.
VIOBOND partners St1, Fibenol and Chempolis provide biorefinery lignin for piloting. In turn, VIOBOND partners Saint-Gobain Finland and Mirka will adapt the use of resin in their products within the framework of the project. Scientific research in the project will be conducted by Fundació Universitària Balmes and the Latvian State Institute of Wood Chemistry.
VIOBOND partner Pörner Ingenieurgesellschaft is responsible for the engineering and planning of the envisaged Resin Plant. Furthermore, Pörner provides valuable technical knowhow/experience to produce resins and will be responsible for the design of required utilities and technical solutions for the storage and feeding of the lignin into the process.

LEAD PARTNER
Latvijas Finieris
Latvia
Latvijas Finieris is the biggest birch plywood producer in the Baltic States. Latvijas Finieris' key operational areas are production and sales of birch plywood, development of new birch plywood products and the supply of related services. Other key activities include forestry and logging, production of synthetic resins, phenol films and wood-plastic composite overlays, as well as purchase and distribution of complementary panel products.
The company has production facilities in Lithuania, Latvia, Estonia, and Finland and 12 wholly-owned product development and sales companies in Europe and elsewhere abroad. Products are sold in more than 60 countries, providing high-quality service and customised technology solutions to customers.
Latvijas Finieris' production facility at Lignums, Latvia has one of the largest and the most competitive birch plywood mills in the world.

LIGNIN MANUFACTURER
Fibenol
Estonia
Fibenol is a spin-off of Graanul Invest Group that is engaged in bioenergy and renewable energy production.
Graanul Invest is a private company that has over 17 years of experience in wood processing. The group is one of the biggest pellet producers in Europe and one of the biggest independent renewable energy producers in the Baltic Sea region. It employs over 500 people.
Graanul Invest Group has 12 modern wood pellet mills and the company's annual production capacity is 2.7 million tons.
The Group owns six combined heat and power plants that are biomass-based units which concurrently generate heat and power from residual wood production materials.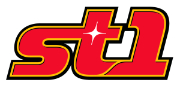 LIGNIN MANUFACTURER
ST1
Finland
Applicant St1 Oy is part of the St1 Nordic Oy Group which is a Nordic energy company that operates in Finland, Sweden and Norway. St1 focuses on fuel marketing activities, oil refining and renewable energy solutions such as waste-based advanced ethanol fuels and industrial wind power. The group has 1400 St1, and Shell-branded retail gas stations in Finland, Sweden, and Norway.
In its operations, St1 implements its vision to be the leading producer and seller of CO2-aware energy. St1 researches, develops and invests in economically viable, environmentally sustainable energy solutions. St1 Group's ongoing CO2-aware energy projects include ethanol and biogas production from waste, converting biomass to transportation fuels, synthetic fuel pilots, creating a marketplace for carbon sinks and arctic wind power.
St1 has biorefinery operations and supply of softwood lignin.

LIGNIN MANUFACTURER
Chempolis
Finland
Chempolis is a renowned provider of groundbreaking biorefining technologies. Formico® technologies convert biomass into high-quality products profitably and responsibly. We are familiar with the potential of global biomass residues and how to turn them into revenue streams.
Our green reach is global. Chempolis' technologies enable bioethanol, high quality pulps like dissolving pulp, cellulosic sugars, biochemicals and sulphur free lignin to be produced sustainably from all lignocellulosic raw materials. Our main business model is to license biorefining technologies. In addition, our expertise covers conceptual, process and plant engineering.
Chempolis' concept was invented and tested at the state-of-the-art in-house biorefinery we designed, built and operate in Oulu, Finland. The refinery, located 200 kilometres south of the Arctic Circle, functions as Chempolis' main hub of innovation, where we also offer full-scale testing services for our clients and partners.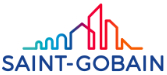 END PRODUCT MANUFACTURER AND SUPPORT PARTNER
Saint-Gobain Finland
Finland
Applicant Saint-Gobain Finland Oy Isover is part of the Saint-Gobain global company. Saint-Gobain operates in 68 countries. The company manufactures and distributes materials for buildings, transportation, infrastructure, and several industrial applications.
Saint-Gobain has several brands, and ISOVER manufactures thermal, acoustic, and fire-retardant insulation products and services for lasting comfort and optimum energy efficiency within residential, non-residential (educational, health, administrative) and industrial buildings.

END PRODUCT MANUFACTURER AND SUPPORT PARTNER
Mirka
Finland
Mirka is a globally expanding company with 16 subsidiaries located in Europe, North and South America and Asia. Mirka is a world leader in abrasive technology innovation. It offers a complete range of technically superior, high-quality abrasives, innovatively designed tools, supplementary products, and complete sanding systems.
Industry sectors that use Mirka´s products include Automotive refinish industry, Vehicle industry, Wood industry, Marine industry (high-end yacht manufactures), Metal industry, construction, decoration, and paint industries.
Mirka is the market leader in abrasives in the automotive and high-tech industry which requires continuous product improvement and development. It manufactures and supplies coated abrasives tailored to demanding conditions.

END PRODUCT MANUFACTURER AND SUPPORT PARTNER
Pörner Ingenieurgesellschaft
Germany & Austria
The Pörner Group is a leading independent engineering contractor for process plants in Central Europe. Pörner Ingenieurgesellschaft mbH Grimma was established in 1992 and is a wholly-owned subsidiary of Pörner engaging in the engineering and construction of plants of this product family (formalin, UFC, paraformaldehyde, hexamine, U.F., MUF, M.F., P.F. resins, novolak and bakelites, acetaldehydes, pentaerythritol, polyester and alkyd resins). The Pörner Group offers advanced technologies on the global market and supplies complete process plants for different engineering chemicals.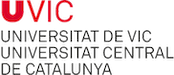 REPRESENTATIVE OF SCIENCE
Fundacio Universitaria Balmes
Spain
Fundació Universitària Balmes is the owner and legal entity of the University of Vic – Central University of Catalonia (UVIC). The Technology Centre for Biodiversity, Ecology and Environmental Technology (BETA) at UVIC aims to improve competitiveness and technological development in companies through R&D projects at a local, state, or European and international level, developing and transferring innovative and competitive technology with sustainable criteria to the food, waste, and environmental sectors.
The Centre focuses its technical activities on the development of innovative and sustainable technologies to add value to waste, recovery of raw materials and high added value products, sustainability assessment (LCA, LCC, PEF methodologies, social impact, etc) and evaluation of environmental impacts associated to different stressors and proposal of mitigation and conservation strategies.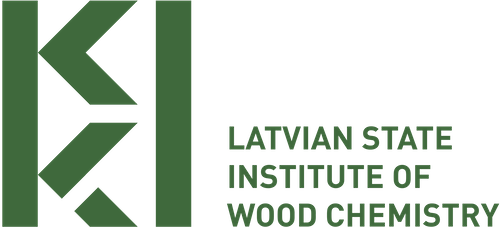 REPRESENTATIVE OF SCIENCE
Latvian State Institute of Wood Chemistry
Latvia
The Latvian State Institute of Wood Chemistry (LSIWC) is a unique research institution not only in Latvia but on a Baltic scale, whose operation encompass the whole wood and plant kingdom biomass utilisation and processing spectrum. The LSIWC research themes' priorities embrace practically all fields related to the utilisation of wood and lignocellulose biomass. LSIWC is one of the most successful research institutions in Latvia at implementing EU projects.
To cover all the fields of expertise, two laboratories of LSIWC will be involved in the project activities – the Biorefinery Laboratory (instrumental analysis of resins and lignin) and Lignin Chemistry Laboratory (chemical and instrumental analysis of modified lignin).
Biorefinery Laboratory
The laboratory's objective is to search for alternative means of obtaining materials, fuels and chemicals from biomass, employing technologies with a negligible impact on the environment, but one that would be competitive in relation to existing technologies that use fossil raw materials. The overall strategy is to demonstrate the sustainability and the viability of the "ever-recycling biorefinery" concept.
Lignin Chemistry Laboratory
The main research topics of the Lignin Chemistry Laboratory are research and analytics of lignin, searching for efficient methods and devices for alternative treatment of various lignocellulosic biomass, as well as development and production of valuable products for industry, agriculture, healthcare and cosmetics.