VIOBOND – a Step Closer to More Sustainable Industrial Resin Production
The initial stage of the VIOBOND international consortium project has concluded, as a result of which a major step has been taken on the road to more sustainable industrial resin production, which is due to begin in Riga during the next five years at the production plant of the project's lead partner Latvijas Finieris.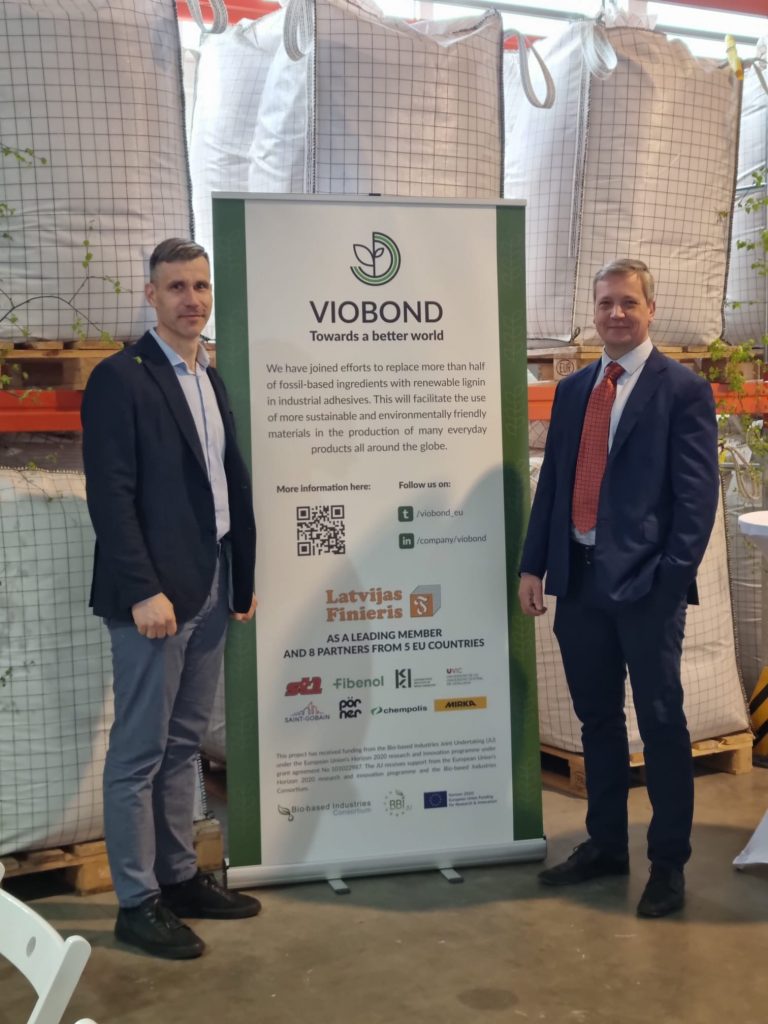 During this stage of the VIOBOND project, the main task was to conduct research into the properties of natural wood lignin, in order to ascertain its potential to serve as a partial substitute in resins for fossil-based phenol, which is an industrial adhesive widely used in the production of plywood, thermal insulation materials, furniture, floor surfaces, sandpaper and many other everyday products. At the same time, methods have also been devised to test this more environmentally friendly adhesive.
"VIOBOND is an innovation project, and therefore our everyday work is defined by research and development including scientific research, testing and scaling. At present, the main conclusion is that in order for the lignin produced during the biorefining process to be used successfully, further improvements are required which we are working on with a certain degree of success. The most significant finding that we have verified is that lignin has the potential to be used on a broad industrial scale," stresses Latvijas Finieris Board Member Māris Būmanis.